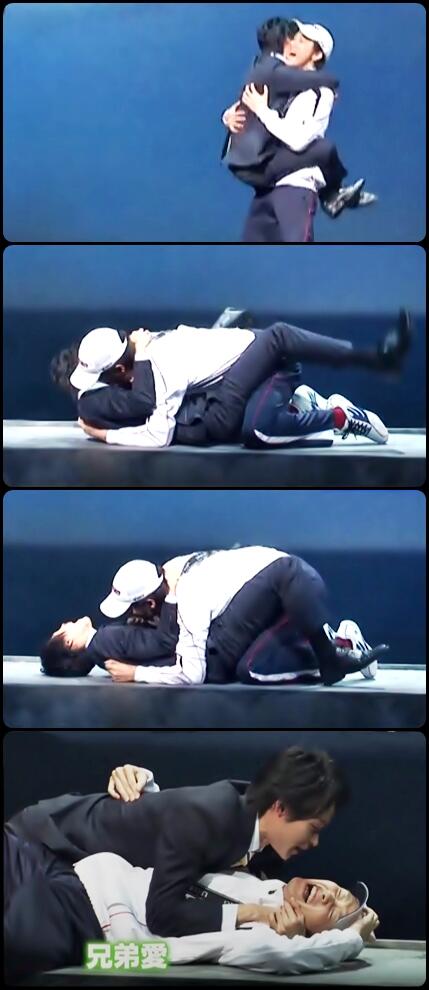 Last Jan 8th,  KAT-TUN's Ueda Tatsuya had his opening performance for "Tōmin suru kuma ni soine shite goran" at Theater Cocoon in Shibuya, Tokyo.
Written by Furukawa Hideo, the said play tells the love-and-hate story of two brothers who are descendants of a bear hunter. Ueda plays an elite salary man and an elder brother to Inoue Yoshio were  the two did lots of "hugging".
Ueda also admitted being high in tension since his character is very much different with his usual self so he received guidance from his director and co-star Katsumura. "I actually wanted him to pay guidance fees," Katsumura joked that made Ueda laugh.
Critically accalaimed director, Ninagawa Yukio only has praises for Ueda, "I usually don't talk [about Ueda] but he has an insane talent, it's amazing. "
"Tōmin suru kuma ni soine shite goran" will run until Feb 1st.
jnews1, Sanspo, and Hochi Yomiuri