Too girly and juvenile for my taste nevertheless cute, but if you think about Yoshitaka's explanation on the design, it's just right.
As reported,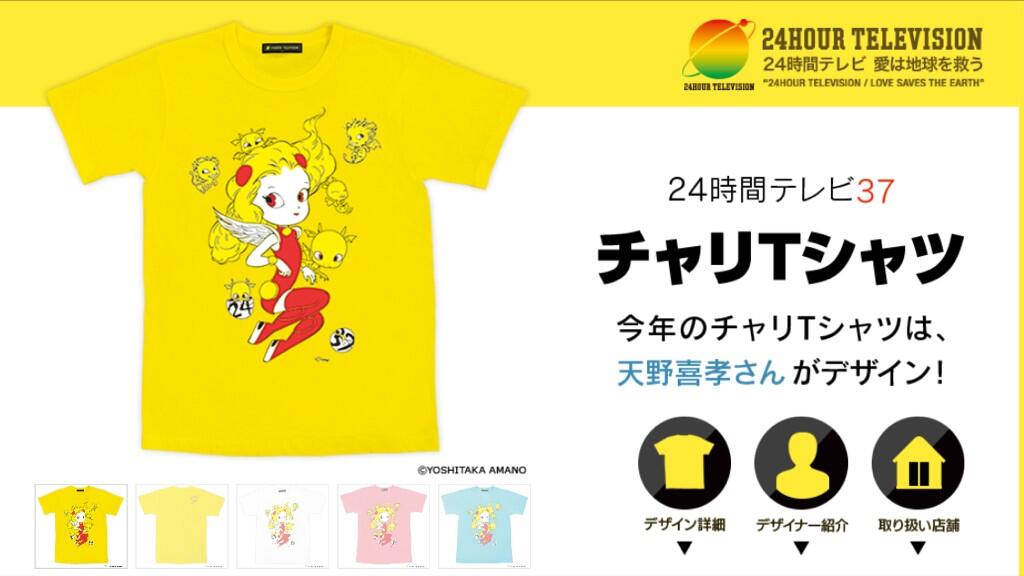 On June 19th, the chari-tee-shirt for this year's NTV's "24 Hr TV" was unveiled today at Tokyo Shiodome, Kanjani8's Yokoyama Yuu and Murakami Shingo attended the said event.
Designed by Yoshitaka Amano of Final Fantasy fame, the shirt is available in four colors with seven small dragons and a lovely winged fairy illustrated. The shirt's concept is that we always believed at fairies as a child but forgets about it as we grow-up, but believing in miracles and dreaming with friends will let us see it again. Moreover, a lone dragon is depicted at the back of the shirt and Yokoyama says that everyone who buys the shirt is also a dragon.
In addition, Kanjani8 appeared in TV program, "Hirunandesu!", with each of them wearing the shirt.
"24 Hr TV's"  chari-tee-shirt will be officially available tomorrow, June 20th.