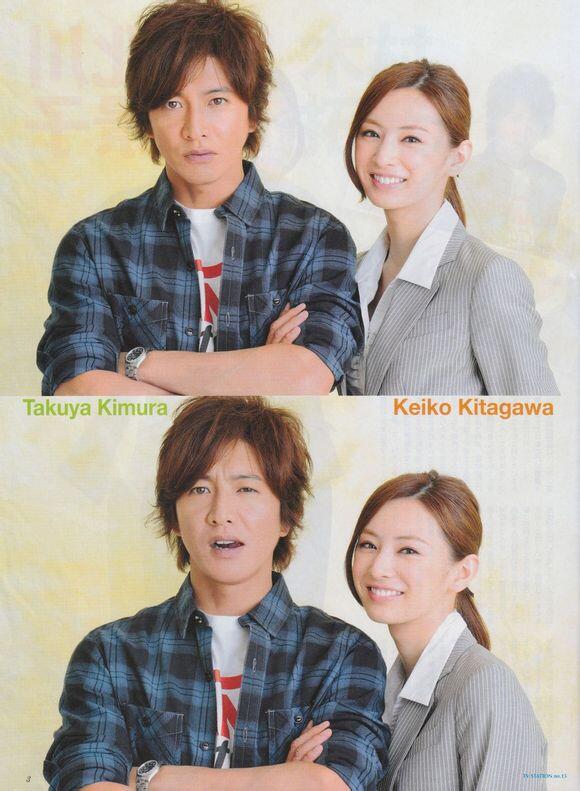 Is this a way to boost the ratings? Well, let's see!
As reported,
Last July 10th, SMAP's Kimura Takuya attended the production announcement for his upcoming drama, "HERO 2", to be aired on Fuji TV. The Minister of Education, Culture, Sports, Science and Technology (MEXT) Hakubun Shimomura also attended the event to announced that the ministry will tie-up with "HERO" to promote understanding and dissemination of moral education.
For this exceptional tie-up, the ministry distributes tie-up posters to about 40,000 public schools in elementary and junior high level across the country. "I'm glad that everyone in elementary and junior high won't be pressing those push pins in various places for mischief," Kimura jokes. Shimomura also added, "a country does not force specific sense of values and thinks about children's way of 'living' by watching such program."
HERO's first season is a hit drama back in 2001 where it had an average rating of 34.3%. This is the first time in 13 years that it will have a drama sequel. Although it is unconventional, Kitagawa Keiko plays an administrative official who will work with Kimura, a prosecutor with a strong sense of justice."I was a junior high school student in Hyogo prefecture when I dreamed of co-starring with Kimura and be in the set 13 years ago," Kitagawa commented. Kimura also commented that his character is "the same as before" even after 13 years.
As Fuji TV won the country over to its side, expectations for this drama is great. While slump in audience ratings continues, let's see if the drama can attract attention and become "the hero" of the station.
"HERO 2" will start airing on July 14th, 21:00 (JST).
via jnews1 and Nikkan Sports