Chinen's cuteness can get away with anything even with murder.
As reported,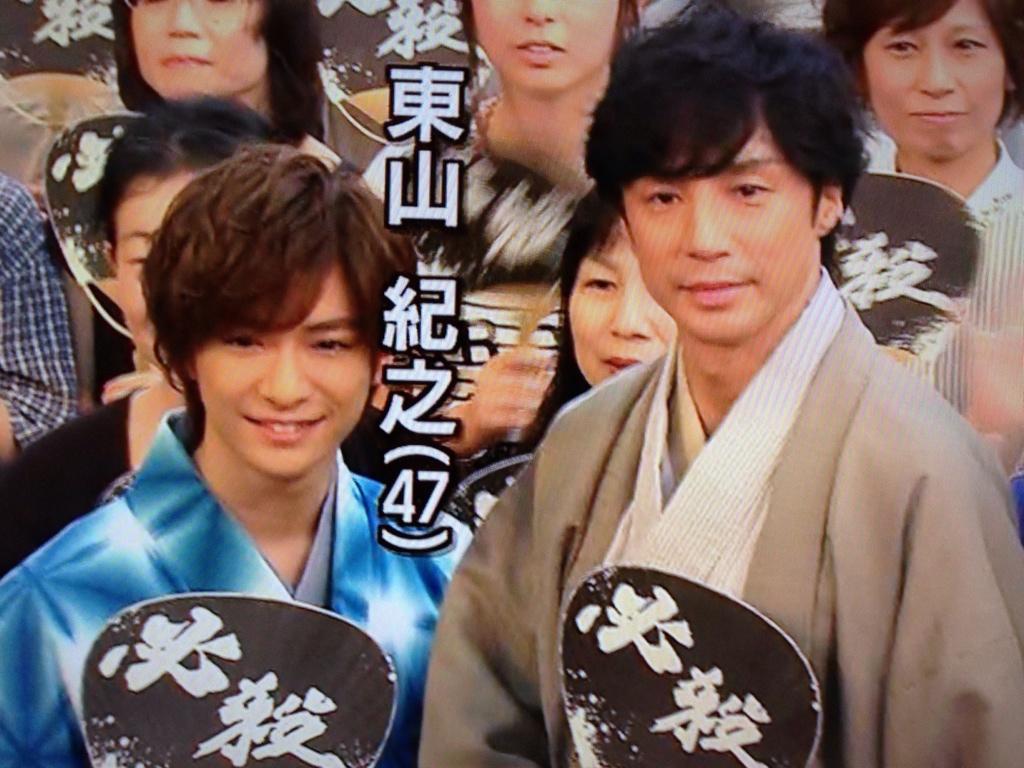 Last July 21st, Shonentai's Higashiyama Noriyuki, TOKIO's Matsuoka Masahiro, and Hey!Say!JUMP's Chinen Yuri attended a PR event to promote their upcoming drama special, "Hissatsu Shigotonin 2014".
During the press conference, female fans in the venue erupted into screams when Chinen was introduced. There were also screams even when Chinen's name appeared on the monitor that prompted Higashiyama to say [to fans], "your timing (in screaming) is different". The production staff also participated during the talk where Higashiyama revealed how his strained back was healed in a day director Ishihara Shigeru, in quite an abnormal way. Furthermore, a program staff also revealed that Chinen would always just eat oyakodon, "as long as it's in the menu, he will chose oyakodon".
Chinen is the newest addition to the cast where he got to filmed with his seniors for only 2 days, Matsuoka commented that Chinen is a cute chinchukurin. Chinen plays the role of an heir of a small temple from the countryside; however, he chose to abandoned the way of the Buddha to work in the darkness. "Watch it and see how I became a shigotonin . There was pressure but I tried hard not to lose and I hope that those born in Heisei era like me will watch this," he commented.
"Hissatsu Shigotonin 2014" SP will air on July 27th, 21:00 (JST) on TV Asahi.
via Oita-press, Model Press, and Hochi