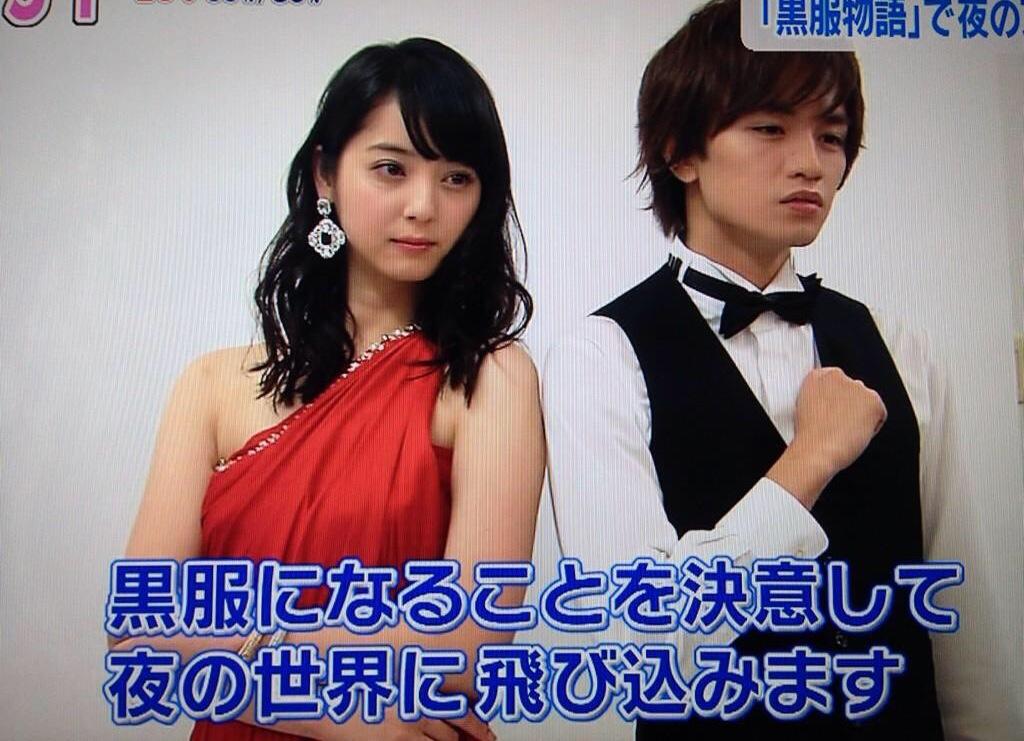 An unlikely team-up to grace small screen this fall.
As reported,
It has been reported that Sexy Zone's Nakajima Kento and actress Sasaki Nozomi will star in TV Asahi drama, "Kurofuku Monogatari" (Tales of Black Suit), that will air this October. 
Based from Kurashina Ryou's original manga, Kurofuku tells the story of Ogawa Akira (Nakajima), a ronin who is taking the medical entrance exam for the third time. Unable to defeat the stress, he finds himself wandering in the streets of Tokyo when he met Kyoko (Sasaki), the no.1 club hostess in Ikebukuro. Awestruck by Kyoko's beauty, he takes a job at Kyoko's club. A bittersweet love story between a hostess and a rookie in black suit.
Nakajima is learning on proper conduct in a cabaret bar as well as passing ice and bottles to ladies. Although night life is a strange world for Nakajima, he thinks that he can act naturally for a guy in black suit.
This is the first time that the two leads will be working together and filming will start by September.
"Kurofuku Monogatari" will air this October at 23:15 (JST)
via Nikkan Sports and Chunichi