It's almost the middle of October and the start of most Fall Dramas. I'm excited! The line-up this season is so much better than summer.  So before I bombard you with First Impressions and Recaps, here are my occasional Rants and Raves…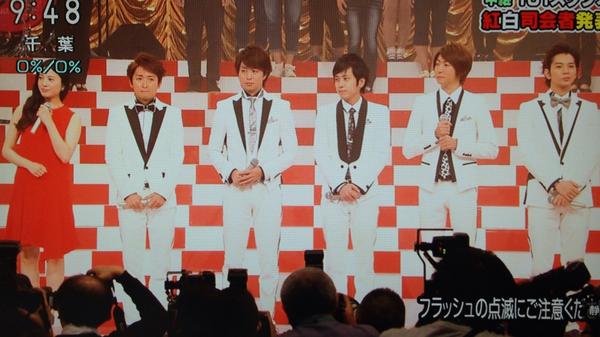 Arashi will host again NHK's Kohaku Uta Gassen this year. Actress Yoshitaka Yuriko will be the Red Team's leader and Arashi for the White Team. This is Arashi's 5th consecutive year as hosts.
Rant : I was really rooting for Okada. Arashi will surely perform in Kohaku so why they didn't give the MC stint to Okada.
Rave : On the plus side, V6 might perform this year.
Rant : If V6 will perform this year then they can put Sexy Zone to rest for a while since there will too much Johnny's. Aside from the fact that I really don't want them there. XD
Rave : Kanjani8 and TOKIO will surely be in since they are celebrating anniversaries this year.
Speaking of Okada Junichi, his "

Higurashi no Ki

" co-star, Horikita Maki, gave his butt a score of 100 during their "Shabekuri 007" guesting. 
Rant : I can't rant on this one. Totally agree.
Rave : *Looks for Okada's an an*
Sakurai Sho reportedly attended DREAMS COME TRUE concert
Rant : I didn't know he's a fan.
Rave : It looks cute when idols act as fans once in a while…
 Tegoshi Yuya revealed in "Itte Q!" that he had permanent hair removal from his facial hair to his upper body.
Rant : Tegoshi is really as vain as a woman.
Rave : Well, I can't imagine him all hairy anyway but permanent hair removal feels like a bit off.
The "cellphone theft" rumor involving BFFs Jin Akanishi, Nishikido Ryo, and Yamapi are said to have reached a settlement courtesy of Johnny's legal counsel
Rant : Lucky for Jin that even though he's no longer in Johnny's, he gets to be be bailed-out just because Johnny's talents are involved.
Rave : I still don't believe this "cellphone theft" issue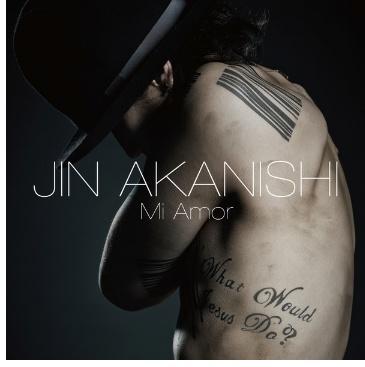 Speaking of Jin, the covers are out for his 1st album, "Mi Amor" 
Rant : I was expecting another foreign girl since he did it in "Good Time" and because the album's title is "Mi Amor", but I guess he considers himself as his "beloved" or Meisa is just too busy (which she really is).
Rave : I actually like the covers if it wasn't for those barcode tattoos. Are they really permanent?
Rant : Speaking of tattoos, since when Jin is a Jesus believer? After all, the trademark WWJD became popular to adhere to an Evangelical Christian group.
——————-