Some snippets of news and not-so-news that I'm too lazy to translate or they are too short to post as one article. Collated from Oct 27th to 20th involved parties, are: V6, Maruyama Ryuhei, Nishikido Ryo, Nakajima Kento, Yamapi, SMAP, and Sakurai Sho.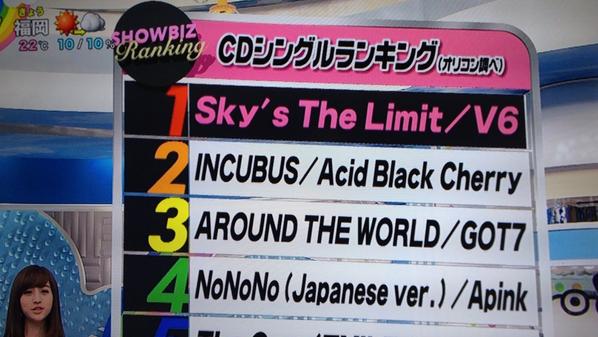 V6's "Sky's the Limit" got first place in Oricon's Weekly Chart. This is the first time in 1 year and 10 months since the group managed to get back in Oricon Weekly.
Maruyama Ryuhei's "Jigoku Sensei Nube" managed to rise from 7.9% to 10% in ratings while Nishikido Ryo's "Gomen ne Seishun" dipped at 6.7% from 7.7%. In lieu with these terms, Nakajima Kento's "Kurufuku Monogatari" managed to debut at 9.3% despite it's late time-slot.
Now on it's second week, Yamapi's "Kinkyori Renai" movie is still on top spot. Hollywood movie, "Hercules", failed to take the top spot and debuted at no.2.
Popular make-up artist Zawachin was in SMAP's "SMAPxSMAP" (broadcast last Oct 27th) and the said episode earned a high rating of 17.3%. Zawachin have already done make-up impersonations of SMAP.
Well, that's all for now. I'm leaving you Matsujun's picture in neguse hair.