I decided to change the way I write my "Rants & Raves" where I'll stop writing as if I have a double personality.
Here is my occasional Rants & Raves for everything Johnny's.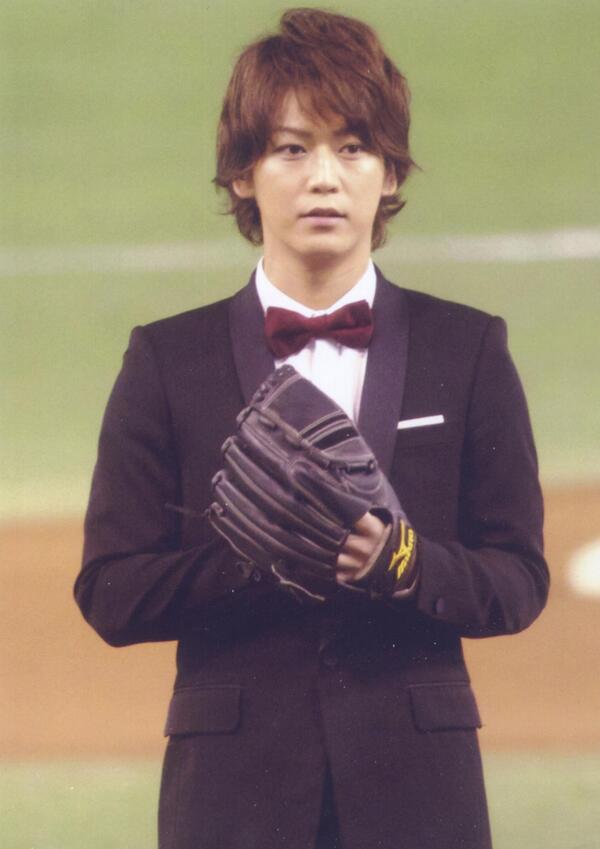 Kamenashi Kazuya did the ceremonial first pitch at the Koshien for professional baseball's 80th anniversary game between Hanshin-Giant Union Team and MLB All-Stars.
This is not a first for Kame since he did a ceremonial pitch for an exhibition game that also involves MLB players back in 2012. As a fan, I'm just happy that he gets to live one of his dreams of playing baseball despite his idol activities and I hope that aside from "Vancouver no Asahi", he gets to play another baseball player role for TV drama.
"Hikkoshi Zamurai", a moving company, did a survey from 1,109 respondents for their "Ideal Moving workers ranking 2014" and TOKIO ranked 4th.
Aside from being farmers and carpenters, TOKIO can add being "movers" to their wide-array of talents and occupations. Well, if Tomoya or Mabo are gonna be the movers then I don't mind moving places each week.
Yamapi, or Johnny's, settled Yamapi's case with a staggering amount of 3 million Yen. Subsequently, the case has been dropped by the prosecution.
It's a good thing that Yamapi's movie and recent album have done well because this amount will surely be deducted from his paycheck. He needs more endorsements now.
ex-SDN48's Serina denies dating Kanjani8's Okura Tadayoshi. Serina attended the premier night for "X-MEN: Days of the Future Past" and when she was asked if she's dating the "nobility of idol community", she said that there's nothing (between them).
Well, no one will admit anything anyway, that's the irony of dating someone from Johnny's unless you're someone as big as Ayumi Hamasaki. Oh well, at least Serina has more sense than Murashige Anna.
In Johnny's Recomen featuring KAT-TUN's Nakamaru Yuichi and Junnosuke Taguchi, Junno reveals that he has gotten close with his co-star in "Kyou wa kaisha Yasumimasu", Chiba Yudai. Junno says that Chiba is so cute that he wants him as his brother. Chiba has worked with most Johnny's before from Yamapi's "SUMMER NUDE" to Yuto's "Suikyu Yankees".
I can't blame him, Chiba is really cute. Let the brotherly love begin!
"Jigoku Sensei Nube" is still fighting in the ratings game though their 4th episode had a dipped from 10.3% to 9.9%. Sadly, "Gomen ne Seishun" is not doing any better as its 4th episode remained with 6.7% in ratings.
I've stopped watching JSN but GNS is really good so this ratings are such a shame.
Well, that's all for now!