I've been busy shopping for Christmas, which will be next week, but I'm nowhere halfway of my list. Anyway, here are some snippets of news and not-so-news that I'm too lazy to translate or they are too short to post as one article. Collated from Dec 14th to 16th involved parties, are: Kanjani8, Hideaki Takizawa, Yamapi, and Nakamaru Yuichi.
Kanjani8 finished the last day of the Tokyo Dome leg of their tour last Dec 14th, the same day of the House of Representatives elections. Since it was election day, they were asked for their next year's manifest and Maruyama Ryuhei said that he'll make his health his priority. Well, the rest of the members followed suit with Maru's health plan including next year's 30th birthday celebrant, Okura Tadayoshi. Anyway, "Kanjanism" Live Tour will conclude in their hometown, Osaka, January of next year.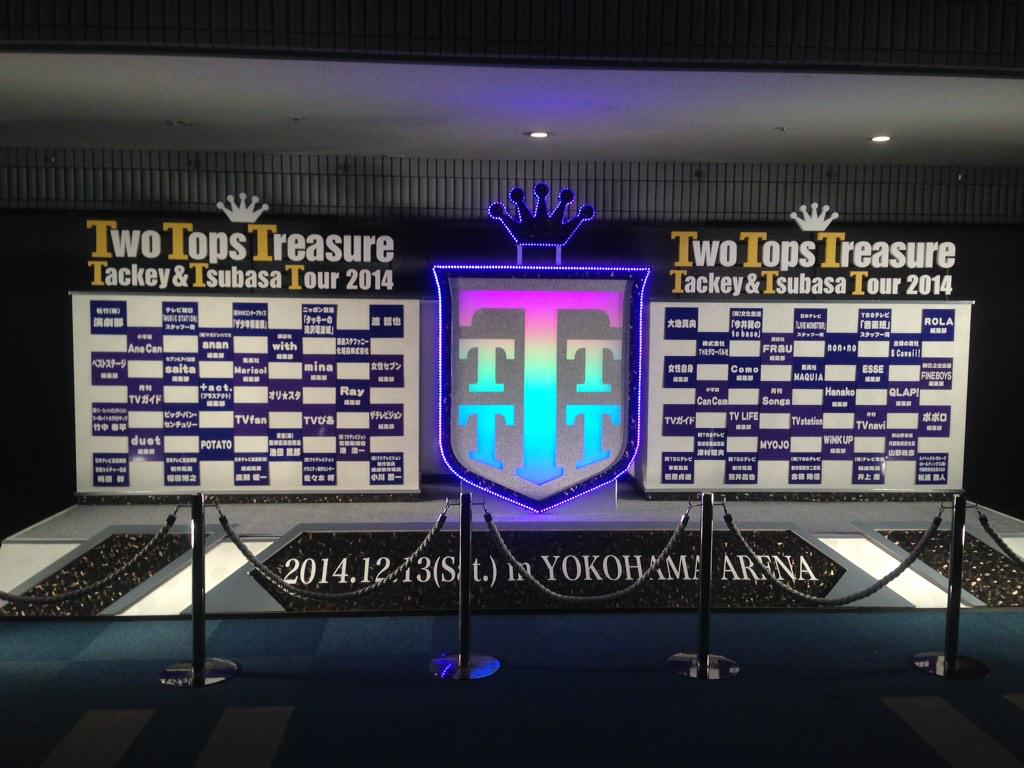 Speaking of tour, Tackey & Tsubasa's Hideaki Takizawa appeared solo in Yokohama for "Two Tops Treasure Tackey & Tsubasa Tour 2014". Lending his support is Yamashita Tomohisa and even though Tsubasa is missing because of his Meniere's disease, Tackey declares that he will protect their duo.
For those who were shipping Chinami (Sawajiri Erika) and Itsuki (Nakamaru Yuichi) in First Class 1st season, well, ship all you want because Nakamaru will be appearing in the drama's final episode! Everybody, KISS!
Speaking of drama, Yamapi's hit 2010 movie, "Ashita no Joe", will have a terrestrial broadcasting for the first time this Dec 28th.
That's all for now! Enjoy your bunch of Holiday parties, just make sure not to drink and drive! Leaving you with Ryo and a tongue.