If this week's Rants & Raves title didn't grab your attention then, it's not my problem. haha. Seriously, I'm just practicing if I still know my rhymes.
Here is my occasional Rants and Raves : Crutch and Crotch
The reason for the postponement  engagement announcement between Matsumoto Jun and Inoue Mao is because of Mao's religion, which is Soka Gakkai. Member marrying non-member's may post as a problem. However, if the organization managed to snag someone as popular as Matsujun, then, there will surely be an increase of members.
Soka Gakkai is a Buddhist sect but it's mainly regarded as a cult. When you say cult, the impression is almost always negative. Anyway, I think that the tabloids are just making a big deal that Mao is a Soka because they didn't manage to get an engagement announcement so now, they are looking for other things just to keep Maotsujun relevant.
Abe Aran's shop photos for Playzone while in crutches.
That's so nice of JE to still sell Aran's photo even though he's in crutches. Well, not really. It's just goes to show how greedy JE is when it comes to profit. haha. They did the same thing when Fumi was in wheelchair.
Nakajima Yuto for AOKI along with Johnny's Jrs.  Tajima Shogo and Takahashi Fu
Yuto is perfect for it. I mean, he got the height to look good in suits and whatever he wears. Hopefully, he'll be posing with Kame for his next ad for AOKI. I think, Yuto needs to buff-up a bit and he can replace Justin Bieber in his Calvin Klein ads. haha. Too much delusion, move along.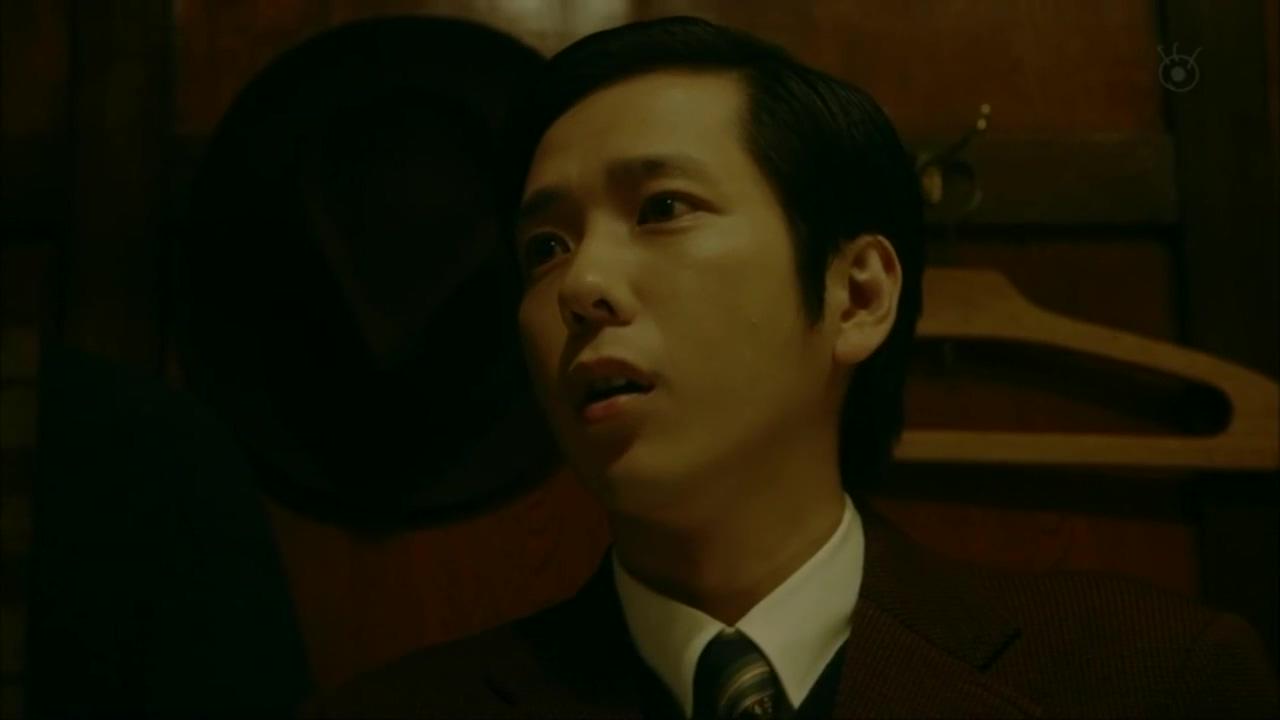 Comment on "Orient Kyuukou Satsujin Jiken"
The drama SP is really good, hands down, and I were reading the novel, it'd surely be a page-turner. Well, the drama is an adaptation of Agatha Christie's novel so the plot is already solid, but it was also perfectly executed. Nino acted fine as the secretary and I had pinned him as the culprit from the start of the story. haha. It turns out that…well, you have to watch it.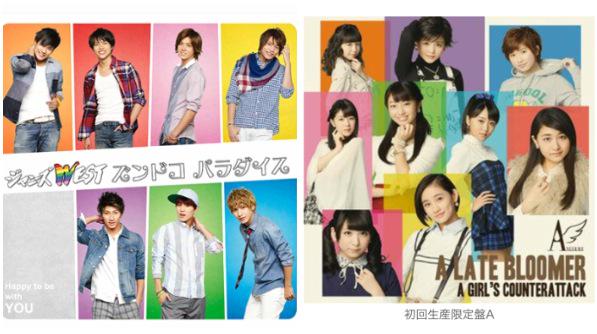 Is it similar? Johnny's WEST's jacket cover for "Zundoku Paradise" vs. Anjurumu (aka ANGERME formerly known as S/Mileage)
When I first saw this posted side-by-side in twitter, I really thought that they were cross-dressing. haha. So I have to look closer and aside from pastel-colored backgrounds and outfits ranging from blue, white, black, and checkered; it's not really similar. XD
Did Kamenashi Kazuya touches himself in Hanasanaide Ai PV?
Well, what do you think? As far as I know, the PV is full of ero Kame that will surely give you orgasm. Aside from that, Junno in Kame's solo PV just made the hotness of this PV reach the boiling point especially with Junno looking like he stepped-out for Joker Game's poster looking all sleek and handsome.
That's all my rant and rave for now, I will be busy this weekend so I'm not sure if I can blog that much.