It might be spring in Japan but from where I live, it's summer and while people enjoy viewing Cherry Blossoms, here I am trying my best not to let any rays of the sun on my skin. XD. Anyway, work has been extremely busy and there are lots of news that I've missed so for my occasional Rants and Raves, it will be rundown of what's happening in Johnny's world.
Here is my Rants and Raves : Summer Spring
Hey!Say!JUMP's Nakajima Yuto is engaged….in "Date~ Koi to wa Donna Mono Kashira~"
Yuto is all grown-up that aside from playing salaryman roles, he even gets engaged, a kiss scene, and unabashed proclaim his love for Yoriko (played by Anne). It's really cool that even though he might get stereotype with those type of roles, at least, he won't be forever playing student and he also gets to act with more mature actors where he can learn a thing or two. Anyway, go watch Date, not just for Washio (Yuto) but it's such a whack love story.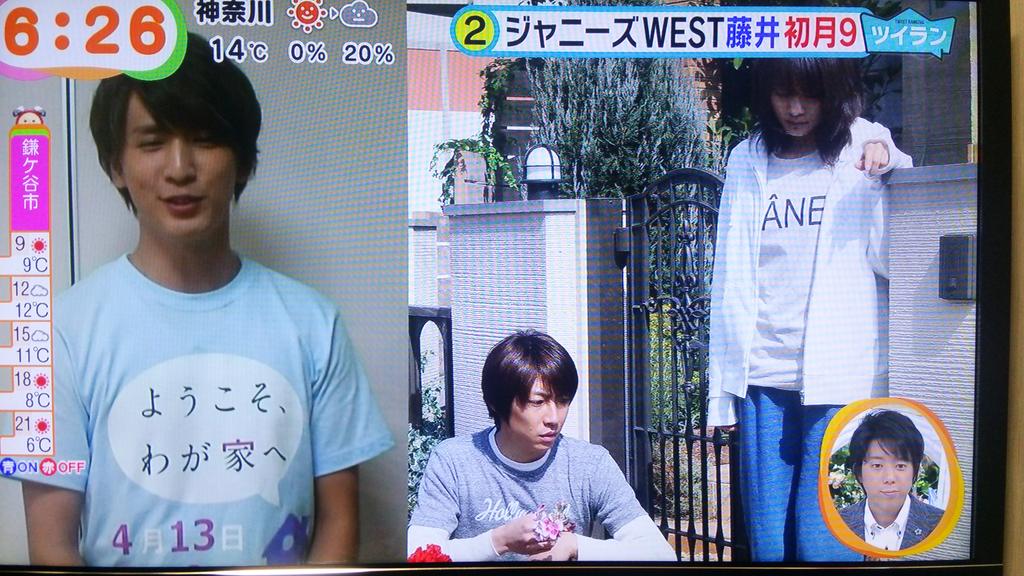 Johnny's WEST Fujii Ryusei joins Arashi's Aiba Masaki in "Youkoso Waga Ie e"
After Johnny's WEST guesting in "VS Arashi", I guess it also marks the start of a new barter. haha. Anyway, Fujii will act Arimura Kasumi's ex-boyfriend, Arimura is Aiba's little sister in this dark stalker drama. The barter system for Spring dramas is not yet over since we're still waiting for KimuTaku's barter. XD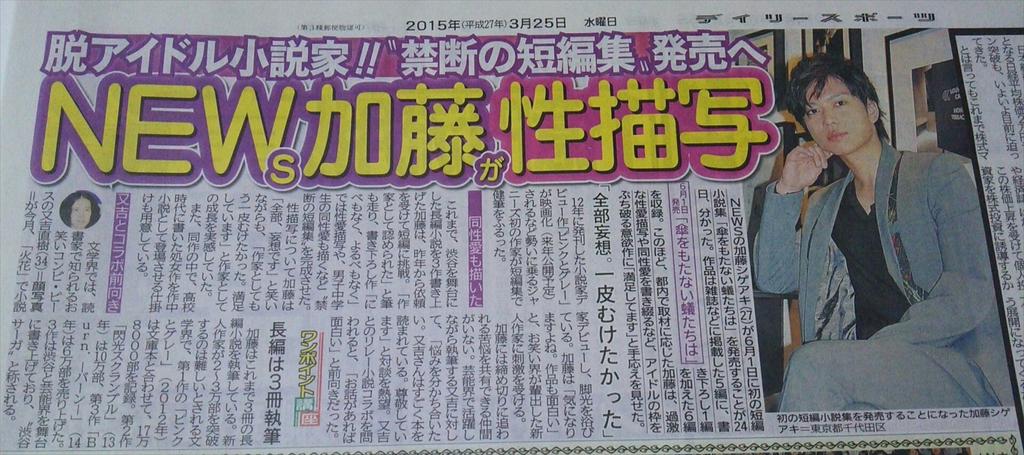 NEWS's Shigeaki Kato will join TOKIO's Kokubun Taichi in his new show,  "Hakunetsu Live Vivid"
Massu is out, Shige is in! So TOKIO is bartering with NEWS? I will miss Massu's cuteness from "Ippuku!" so I wonder what kind of Shige are we going to see in Hakunetsu. I wonder if he'll be all "Shige-sensei". Oh speaking of "Shige-sensei", his short story collections, "Kasa o mota nai ari tachi wa", will go on sale! I wonder if he'll promote this in the show's first episode.
Speaking of TV shows, V6's Inohara Yoshihiko will be the new host for TV Tokyo's "Adomachi"
From morning TV, let's see if Inoochi can also capture the hearts of nigh-time viewers.
That's all for now, work calls!