Lenten Season is over and I my days were spent in between Church and anime marathons. I thought that I won't enjoy anime anymore but Baby Steps and Yowamushi Pedal are awesome. Anyway, here are some news tidbits that I want to share while I was wasting my time. XD. Involved parties, are: Tanaka Koki, Domoto Koichi, Nakamaru Yuichi, Ninomiya Kazunari, Kikuchi Fuma, and more.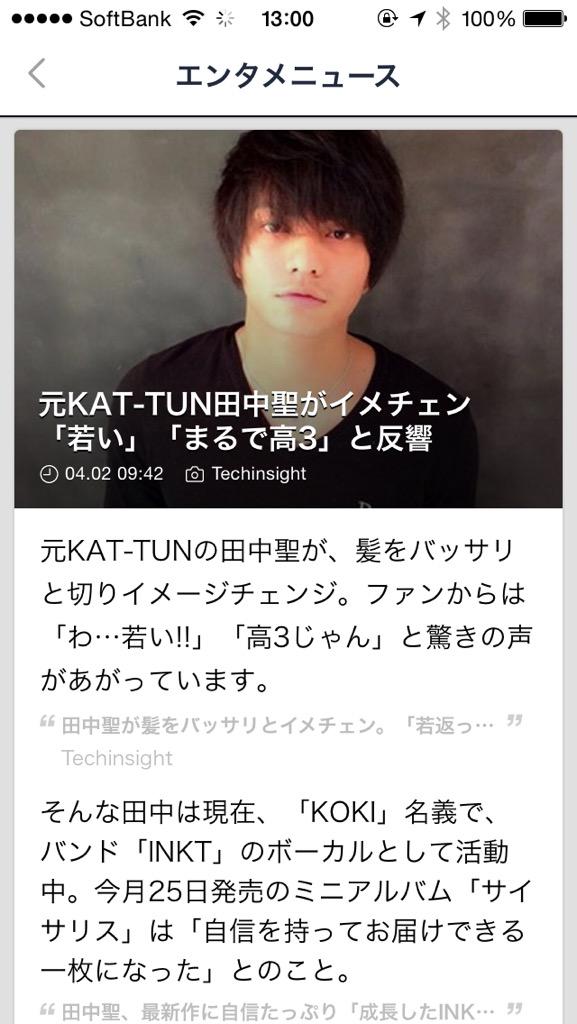 Former KAT-TUN and now INKT's KOKI is garnering lots of LIKES for his imechen (Image change). No one' gonna say that he's impersonating Jin Akanishi or TAKA of One Ok Rock after cutting-off his locks that made him look his best…so far. Hopefully, his band will have an imechen as well.
KinKi Kids's Domoto Koichi have ended the Tokyo's run for "Endless SHOCK". The said play became the center of attention, not because it has mobilized more than 2 million audiences, but after the accident that happened few days back where six people were injured. Anyway, the play may have ended its run in Tokyo but additional performances in Osaka and Fukuoka have also been announced.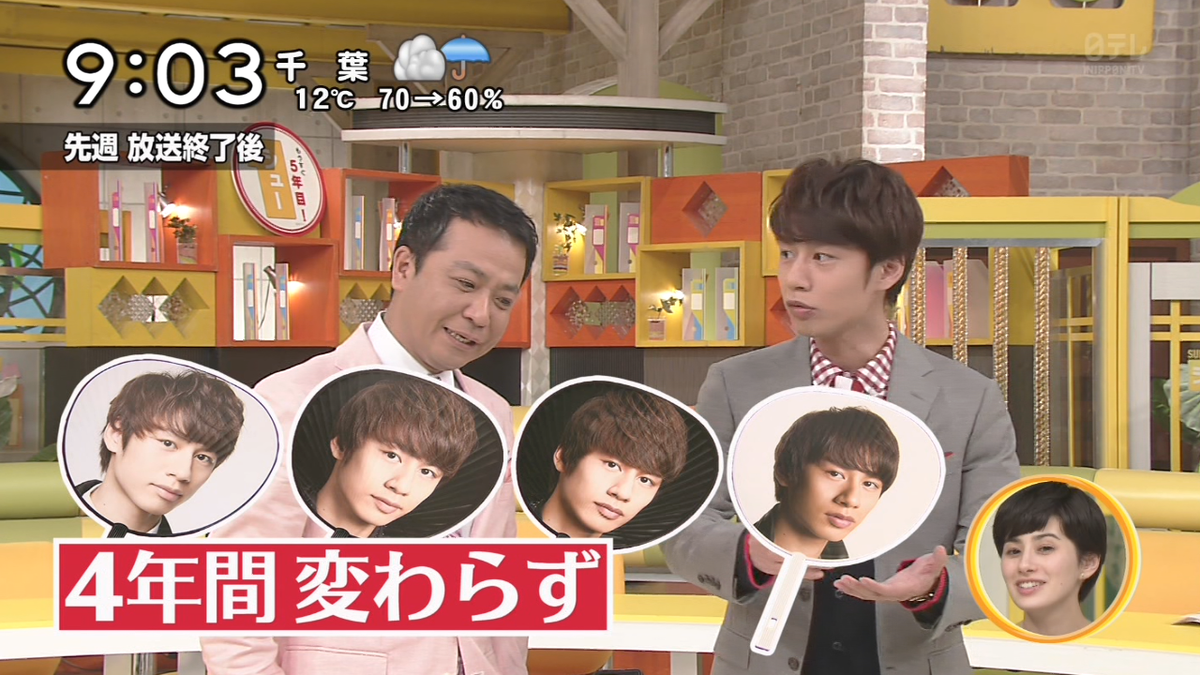 KAT-TUN's Nakamaru Yuichi talks about his never-changing hairstyle for the past four years, which will still go on for the 5th year. I guess it means that he's not ready for an imechen?
In Only★Star's tradition of giving us WTH rankings, here's another ranking called "Guys Ranking with Higher Girl Power than Oneself". Among those in JE, Arashi's Ninomiya Kazunari takes the 2nd spot while extremely cute Chiba Yudai takes the top spot. Other JE who made the ranking, are: Matsumoto Jun (3), Yasuda Shota (5), Yamada Ryosuke (6), Kamenashi Kazuya (8), Domoto Tsuyoshi (9), and Sakurai Sho (10).
Kikuchi Tsunetoshi, father of Sexy Zone's Kikuchi Fuma and composer of Arashi's debut song, posted a blog post about his son's 20th birthday and it received a flak for two things: Kikuchi-papa posted a picture of his son and as agency's protocol, it's not allowed. The other one is that Kikuchi-papa is being accused of riding Sexy Zone's "commercial code". Seriously, can't a dad just be proud that his son has reached his 20's? PLS. So, I kinda stalk checked Kikuchi-papa's blog back in March and I can't see any pictures of Fuma.
That's all for now, Happy Easter everyone!