Since I was in hiatus, there's been an influx of rumors in Johnny's land which were mostly stupid. XD. Anyway, since there's not love rumor, I decided to make a digest with these rumors. Involved parties, are: Ikuta Toma, Aiba Masaki, Ohno Satoshi, Murakami Shingo, Jojima Shigeru, Ninomiya Kazunari, and Nakai Masahiro.
Ikuta Toma is banned from attending Summer Music Festivals
JE can be really quite controlling with this rumor that uber gorgeous Ikuta Toma is banned from attending any music festivals this summer. The reason is after he got involved, or rather, rumored to be involved with a married MAXIMUM THE HORMONE member that was published in FRIDAY magazine. Call me judgmental but I'm one of those women who made some snarky comments to the involved woman and how I can't believed that Ikuta actually liked her. haha. Well, love is blind and JE don't have to be worried that Ikuta will have time to attend any music festivals and joined the mosh pit since he'll be filming "Himitsu ~THE TOP SECRET~" this summer.
Aiba Masaki is becoming too skinny?
Arashi's Aiba Masaki was hospitalized before due to spontaneous pneumothorax and his eating habits has been a caused of concern. Rumor has it that Aiba is becoming a tea enthusiast's when he revealed in his radio show how he loves herbal tea and even carry a water bottle with tea in it. It seems like drinking tea like chrysanthemum tea is good in keeping hay fever symptoms at bay. However, Aiba's diet caused concern since since at 176 cm, Aiba only weigh 55 kg, the same weight as Ninomiya Kazunari whose height is at 168 cm. Aiba's skinny side is obvious in his latest drama, "Yokoso Wagaya e" and it's even rumored that the drama's downturn in ratings is one of the reasons. Well, to be fair to Aiba, his character is being stalked in the drama so it's understandable if he looks skinny because he's too distracted to eat.
Who has the most savings in Johnny's?
The result of this article is merely an intelligent guess since I doubt LITERA have seen their bank accounts. However, some of their guesses might actually be true. As the old saying goes, "it's not how much you earn, but how much you spend" and these Johnny's are known to be cheap-o's.
Here is Top 5:
5) Ohno Satoshi
Aside from his millions of revenues from Arashi, drama, and movies, Ohno is pretty modest with his lifestyle. Unlike fellow Arashi's, Matsumoto Jun and Sakurai Sho, Ohno doesn't drive a luxury car. Well, Ohno doesn't even have a driver's license to begin with unless he's like Legal High's Komikado-sensei who collects luxury cars without knowing how to drive. Ohno sticks with his bicycle, he doesn't splurge much into fashion as well, and he would rather used clothes and bag that were brought by his mom and sister.
4) Murakami Shingo
The number 4 is a surprise, but considering that Kanjani8's Murakami Shingo entered last year's ranking with most CMs, I'm sure he's raking lots of money and rumor has it that he invested it in a real-estate company. Since owning a business in JE is a no, rumor has it that it was registered under his mother's name .Anyway, after rumors started swirling that Shingo isn't directly involved with the company management, the real-estate's reputation becomes so-so.
3) Jojima Shigeru
TOKIO's oldest and the band's leader, Jojima is known to be stingy but he splurge a lot in night life since he's mostly seen in Ginza. Frankly, night life seems to be very expensive so I don't know how about the savings thingy.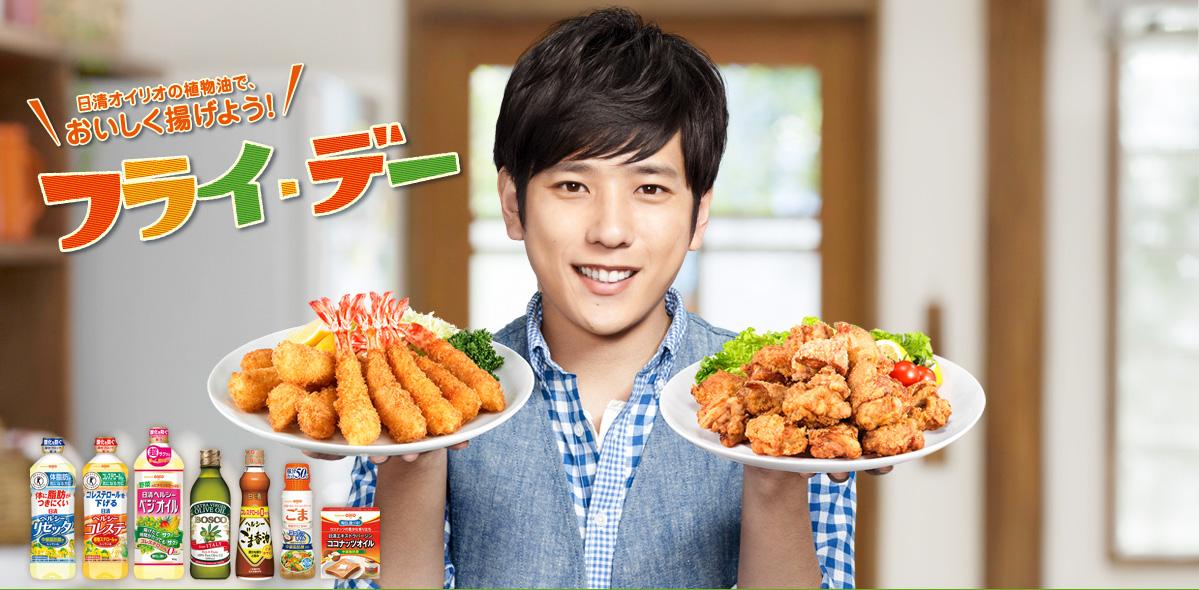 2) Ninomiya Kazunari
Everyone knows that Nino is super stingy except in his gaming hobby. Nino is known for not carrying his wallet around, splitting bills for a date, and scrimping in  clothes and meal when he can used that money to buy a game. In short, Nino has signs of a game addict. haha.
1) Nakai Masahiro
SMAP's leader seems to be most legit in this list. Nakai's annual income range from 500-600 million Yen and he's known to be one of the biggest taxpayers in Japan. He also donated a large sum after the 2011 earthquake, and is known to be generous with his kouhais. Nakai doesn't have that much to spend on and even hosts an annual banquet for his local friends and his kouhais.
via Johnny's-Watcher 1,2, and 3