There has been slow news this week, which I'm a bit thankful since I don't have that much free time to write. The dit on Tegoshi and Yukirin was big news enough for both parties (Johnny's and AKB) but it was all over the blogosphere when I learned about it.
Oh well, it's not much but here is my occasional Rants & Raves :  Cake
Masahiko Kondo aka Matchy will be Japan's representative ITU World Long Distance Triathlon Championship in Sweden. This is Matchy's debut in triathlon stage at 50 years old.
Call me ageist (is that a word?) but he is too old to do a triathlon. Unless, Japan wants to prove that their "graying population" still has it and chosen someone in their 50s to do a triathlon. Also, I know that Matchy is race-car driver but I'm pretty sure that driving cars in race tracks will make one fit enough to last three types of race.
39 year-old woman was charged with fraud in Saitama prefecture for selling fake Kis-My-Ft2 concert tickets.
Just goes to show that Kisumai is popular enough to attract fraudsters.
(c)http://ameblo.jp/takimotomiori/
Speaking of Kisumai, some Kisumai fans made some bitter fan bashing on Takimoto Miori's blog after the latter was rumored to be dating Fujigaya Taisuke.
Sometimes, I think that JE is doing their talents a favor by not publicly announcing any relationships involving their talents because the girls, especially the wotas, can become rabid dogs. It's terrifying and stupid that girls are bringing down their own kind just because she chose love. Okay, I'm being emotional here but I really like Miori so I'm also happy to read in her last blog post (June 2nd) that there were words of encouragement from a lot of people. They didn't directly say anything about Taipi but just those "we support you", "we'll cheer for you" are lovely enough.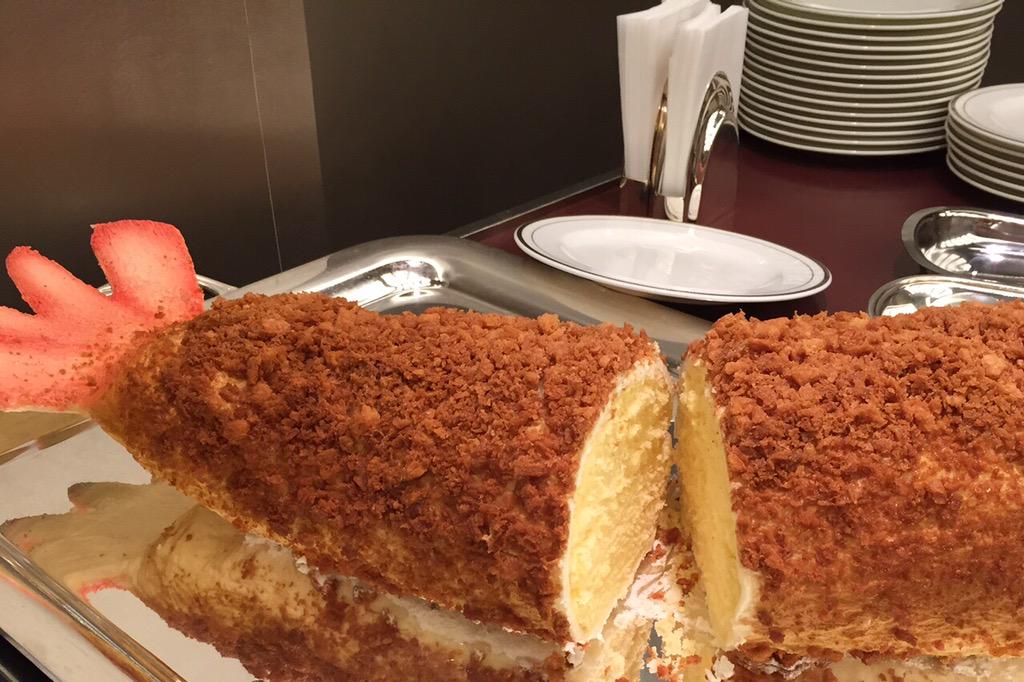 Nisshin Oillio gave their endorser, Arashi's Ninomiya Kazunari, a fried shrimp cake (tempura) for the advance celebration of his 32nd birthday. Yummy!
Nino is 32 and Age Camera can still mistake him as 17. It's unfair. Speaking of Nino, did everyone see Nagasawa Masami guesting on VS Arashi with her movie co-stars? Well, I didn't watch the show but I'm pretty sure that the network knows better than to make them sit side-by-side.
Arashi and Hey!Say!JUMP's "WakuWaku Gakkou 2015′ will be shown in Singapore's Shaw Theater Balestier this June 27th and 28th.
JE loves Singapore that Takizawa Kabuki is also heading there this August.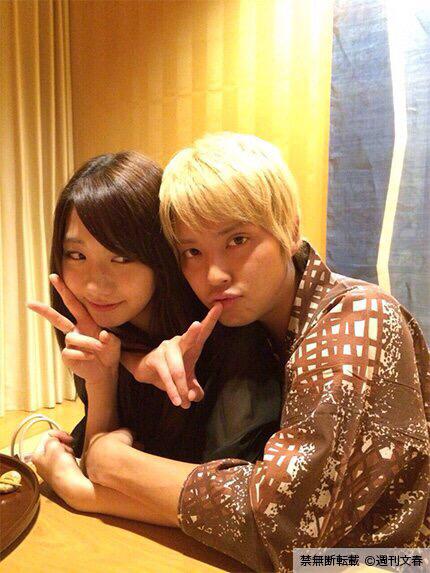 Comment on (past) dating rumor between NEWS's Tegoshi Yuya and AKB48's Kashiwagi Yuki.
Yukirin is one of the AKB girls that I just dislike (hate is such a strong word so let's just go with dislike). I don't get her charm, at all, and why she amass so much followers when Matsui Jurina has more charm than her. Haha. Anyway, about her fling with Tegoshi, they don't look in love in those two-shot picture, they look like a couple of sex friends on a holiday who are enjoying their time together until the flame sizzles out.
That's all for now, I'm craving for some Haikyuu! TV so I'm leaving you with this gif