A round-up of the latest buzz from Johnny's World that involves movies and film festivals.
Did anyone manage to see "Ansatsu Kyoshitsu" (Asssassination Classroom) at Bucheon International Fantastic Film Festival (BiFan) in South Korea? Well, the movie starring Hey!Say!JUMP's Yamada Ryosuke won the "BiFan 2015: Federation Award for Best Asian Film" as chosen by representatives of European Fantastic Film Festival Federation (EFFFF). The movie grossed 2.77 billion Yen in Japan, have a sequel in the making, and is also expected to be shown in Taiwan, Hong Kong, and Singapore. Omedatou to all the cast!
Another winner in Fantasy Category is Kanjani8's Shibutani Subaru at the 19th Fantasia Film Festival in Montreal, Canada. Subaru was named as the "Best Actor" for his portrayal as the amnesiac turned band vocalist in "Misono Universe" with an international title of "La La La at Rock Bottom". You're now a certified actor Subaru!
From fantasy, to a semi-fantasy/period drama turned movie, expect to see Kis-My-Ft2's Fujigaya Taisuke in his retainer role for the movie version of popular manga and drama "Nobunaga Concerto". Let's all see him swoon toward Nobunaga (Shun Oguri) and long-hair Taipi isn't so bad.
That's all for now, let's join Taipi in swooning over his gorgeous master.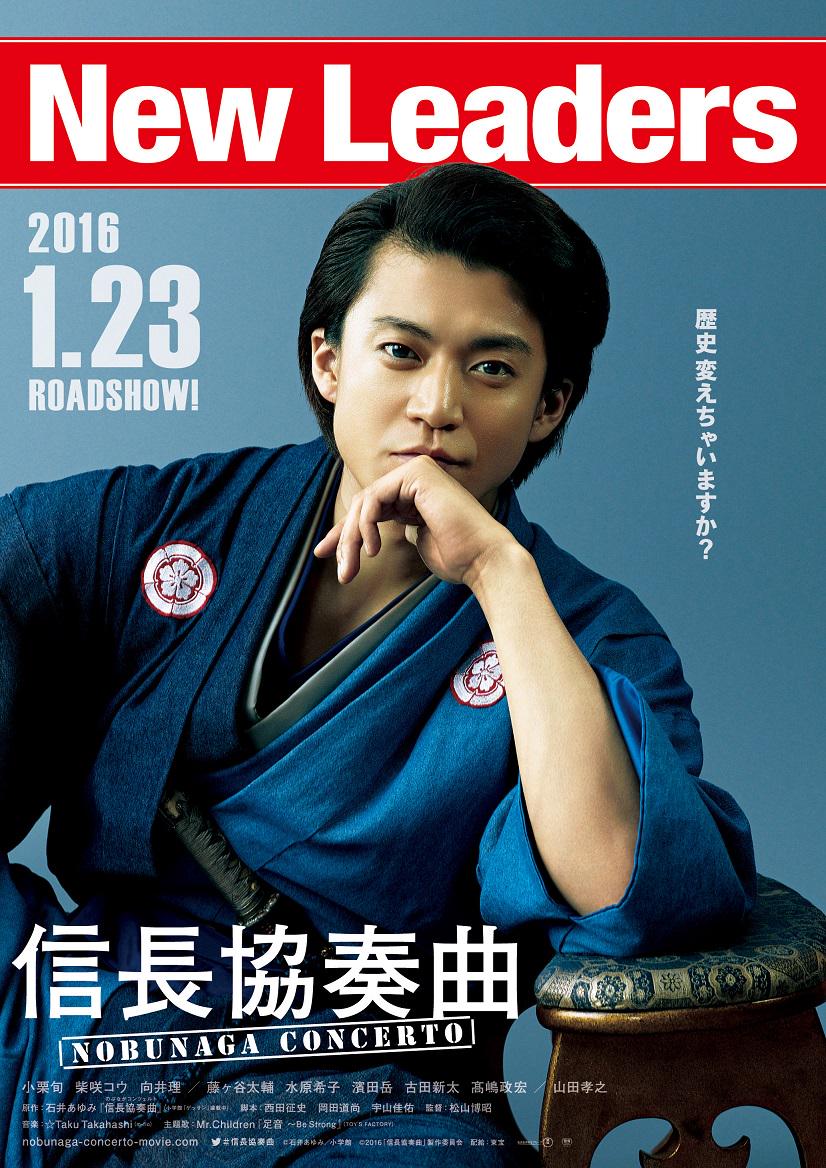 (c)cinematoday