What's been happening in Johnny's land lately? Here are some of the news and not-so-news that I was too lazy to translate. Collated from Aug 11th-16th and involved parties, are: Yamada Ryosuke, Masuda Takahisa, Takizawa Hideaki, Kimura Takuya, and Tamamori Yuta, Here is Bits & Pieces 022
The synopsis for Hey!Say!JUMP's Yamada Ryosuke's 24 Hr TV drama special, "Okasan, Ore wa daijoubu", is already up on the drama's website. I'm sure that most of you are already familiar with the generic theme of 24 Hr TV drama but this is how it goes: Sasaki Ryohei is a high school student living in Shimane. He grew up without his mother since his mother devoted herself to take care of another brother who has been living in the hospital due to an incurable disease . He was just appointed as the vice captain of a small and weak soccer team where his colleagues strives each day to qualify for the prefectural tournament. One day, Ryohei is rushed to the hospital because of severe headache, his older brother Teppei (Masuda Takahisa), was also called to home from Kyoto. At the hospital, it was found that Ryohei is suffering from acute brain tumor, a surgery was performed; however, the surgery has to be stopped since the tumor is on the crucial part of the brain. The family was told that Ryohei won't be living for long but a miracle happened and he woke-up from unconsciousness…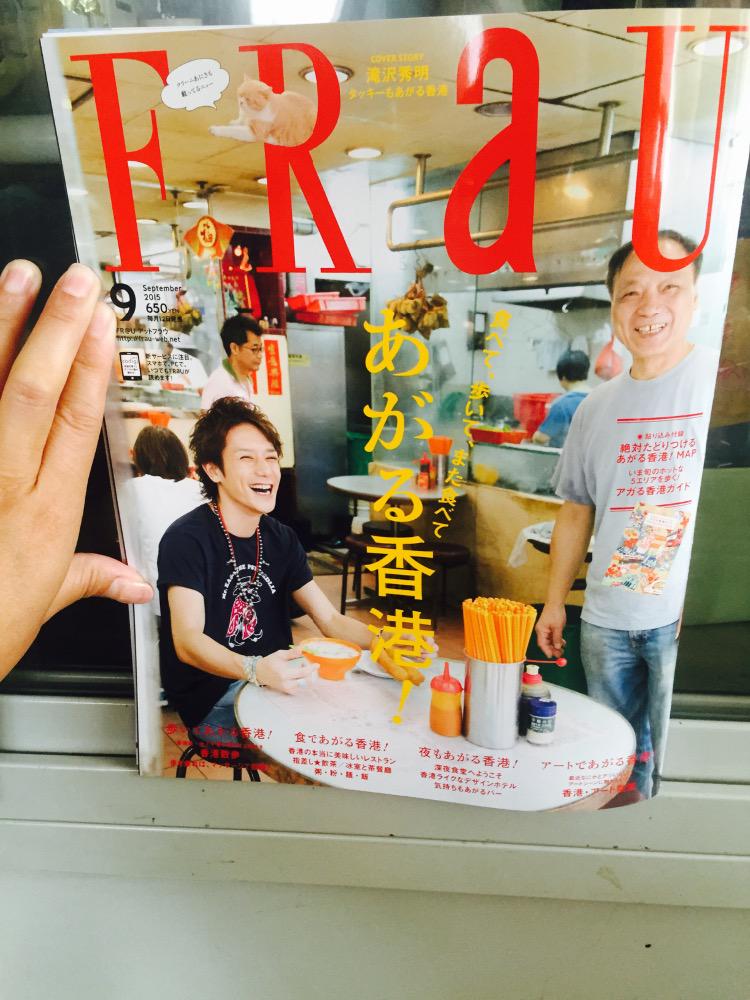 Takizawa Hideaki was featured in FRaU magazine about his Hongkong trip. The 1/2 of Tackey&Tsubasa went to Hongkong, 10 years after his first visit, to sample some of their new and traditional offerings.
Speaking of Takki doing visits, the cast of "Takizawa Kabuki" will be in Singapore this August as part of "Takizawa Kabuki's 10th anniversary" and the goods have already arrived. Fans who will be attending the play can now buy the goods at Johnny's net. I'm not so sure if the goods will also be available at the venue but the price are pretty expensive. SGD 28.00 for a brochure when I can already use that to enter Gardens by the Bay. Geez, Johnny.
SMAP's Kimura Takuya made a surprise appearance at Ameba FRESH studio at Harajuku in Tokyo. The cast of HERO movie are set to appear in the studio for TOKYO FM but Kimura's appearance wasn't announced so fans and passers-by, particularly the women, were in awe when Kimura arrived.
Kis-My-Ft2 will be having two singles for Tamamori Yuta's two upcoming projects. Fresh from his "an an" sex issue, Tamamori will be appearing in autumn/fall drama, "Seishun Tantei Haruya", and another movie project with the gorgeous Nishiuchi Mariya in "Raintree no Kuni". Because of Tamamori's two projects, Kisumai will be doing songs for their fellow member and I'm sure that their fans is rejoicing.
That's all for now, here is a hilarious gif of Okura being hilarious. haha.