Let's first have a run with this POSITIVE news before that matter on Ohno…
Last Sept 19th, Arashi had the first leg of their "BLAST in MIYAGI" at Hitomebore Stadium in Miyagi. The concert is also a fundraising campaign by the group to aid the reconstruction of the prefecture since Miyagi has been badly affected by the Great East Japan Earthquake last 2011.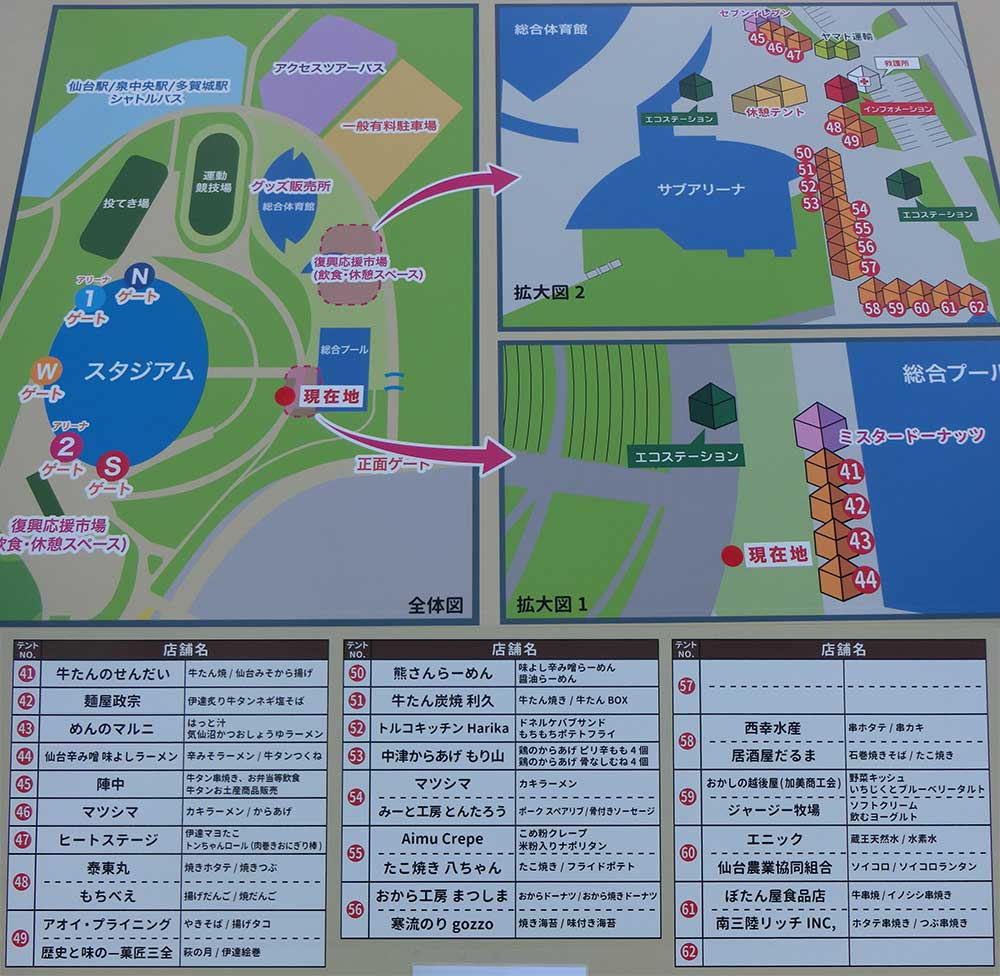 The four-day event is aiming to mobilize 208,000 people and is expected to raise 9.3 billion Yen in economic revenue. Arashi's "BLAST in MIYAGI" has become a major event in the entire province with reported increase in flights and shinkansen lines. In lieu to influx of fans, 26 special trains will run in Sendai-Rifu Tohoku Line to service concert goers. There is also a special shinkansen that will travel from Sendai to Tokyo after the concert, and 2,500 shuttle buses were organized to connect four locations.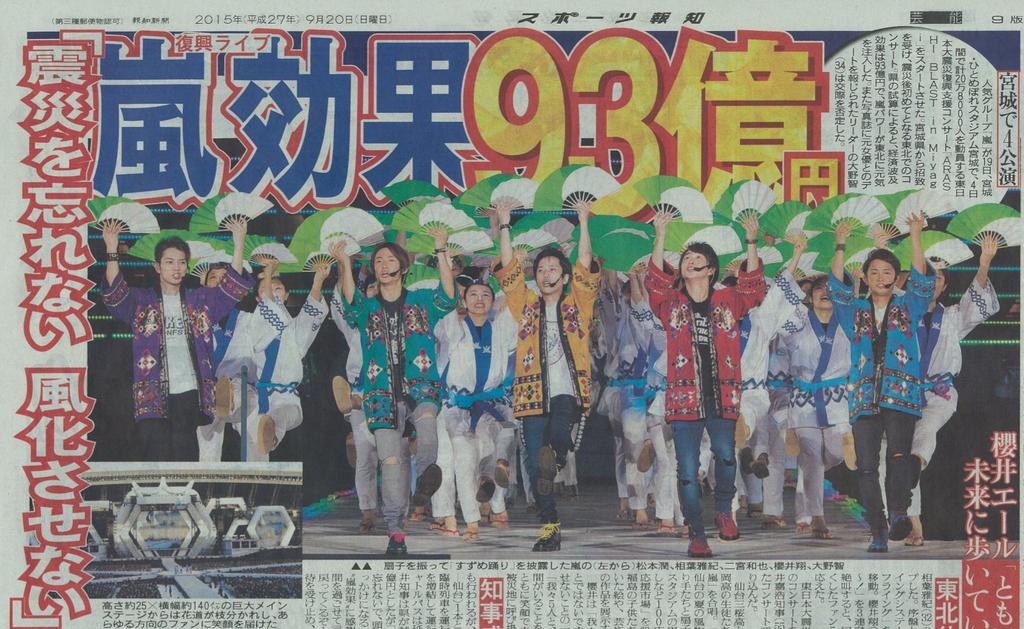 52,000 people cheered for Arashi in the first day of their "Miyagi Festival", it has been 8 years since a live performance was allowed in the disaster-stricken area. To make concert "uniquely Miyagi", the group incorporated Miyagi's "Sparrow Dance" during one of their two songs and sang "Kansha kangeki ame Arashi" with a High School chorus group. The concert stage was also built in the typical Johnny's flare; aside from having the first ever "Arashi 3D Flyer" that goes up to 15 meters, Matsumoto Jun flew around the venue at 20 meters in height during his solo performance.
After the show, Sakurai Sho commented that it was the best 3 hours and Matsumoto got a sense of fulfillment in seeing Miyagi back in shape.
In numbers:
Arashi's "BLAST in MIYAGI" will continue until Sept 23rd, a total of four days.
Arashi made use of Miyagi Prefecture Sports park, a 146.1 hectares property which is equal to 31 Tokyo Domes.
100 stores are in running in "Reconstruction Support Market" with sellers from Iwate, Miyagi, and Fukushima.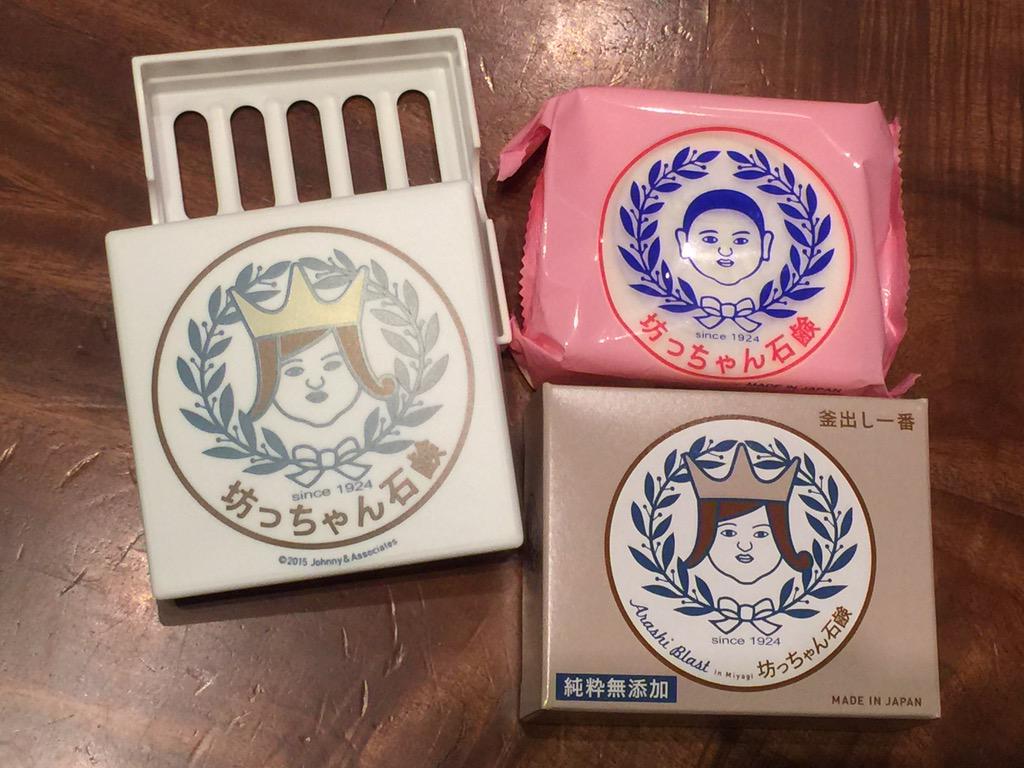 Arashi's goodies also collaborated with local businesses where you can buy Arashi's "bocchan soap" for 1000 Yen.
Ohno Satoshi is also holding a painting exhibit that features a painting called "chonmage no kodomo" which Ohno painted with the children of Miyagi.
1,600 fireworks has been used so far…
via Nikkan Sports and Hochi
Image credits to @tekuteku55555